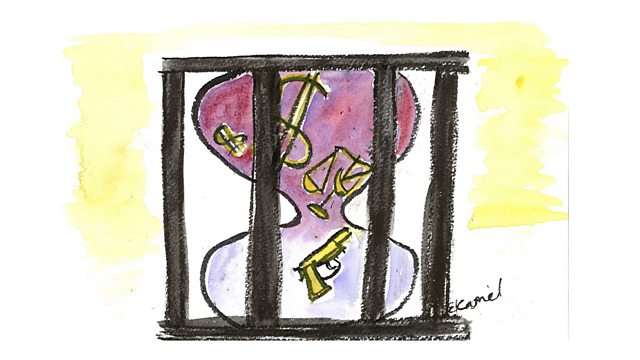 23/07/2011
Dominic Barton, managing director of one of the world's largest management consultancy firms, makes the case that short term thinking is public enemy number one.
In the world of big companies, managers have to report increased profits every quarter; if they miss their targets, investors agitate to have them removed.
How can the interests of all stake holders, the public, the environment, as well as business itself, be satisfied under these pressures?
Also, leading American civil rights lawyer Michelle Alexander on oppressing African Americans through the war on drugs, and best selling thriller writer David Baldacci on the overwhelming urgency of now.
Illustration by Emily Kasriel: short term thinking imprisoning capitalism and justice.
Last on
Sun 24 Jul 2011
14:05

GMT