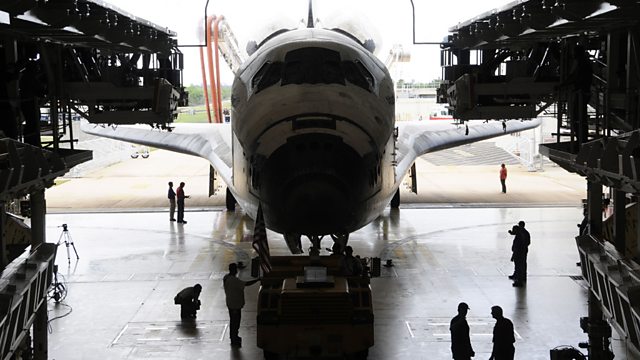 21/07/2011
The Return of Atlantis
As the shuttle programme draws to a close Chris Riley reports on the landing of the last Space Shuttle, Atlantis, from the Kennedy Space Center in Florida. Also with us was Jonathan Amos who explained what will happen to the shuttle now that it is no longer needed for flights. Together they take a look back at the success of the shuttle programme and ask what's next for the US and manned flight.
Nasa Dawn
Despite the closure of the shuttle programme NASA are still exploring space. This week the NASA Dawn spacecraft sent back the first close-up images of the giant asteroid Vesta – the largest object in the asteroid belt. We talked to Dr Chris Russell, from the University of California, the principal investigator for the mission. He talks about the implication of these images.
Last on
Sun 24 Jul 2011
22:32

GMT