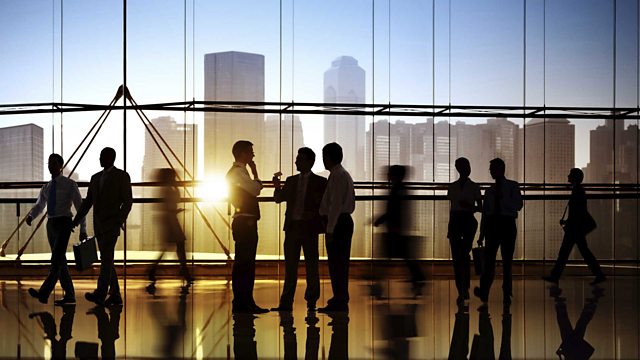 UN FAO head speaks out
The United Nations has just officially declared two regions of Somalia to be in famine. It means - among other things - that more than 30% of children are acutely malnourished, and four children out of every 10,000 are dying every day.
But the food crisis in the Horn of Africa is just the worst example of a far bigger problem. Because, for a billion people worldwide the defining struggle of their lives each and every day is getting enough food to eat.
Jose Graziano da Silva is responsible for leading the world's battle against chronic hunger. He's just been elected the new Director-General of the UN's Food and Agriculture Organisation, the FAO. This exclusive interview by Justin Rowlatt is one of the first Mr Graziano da Silva has done since he took up his new job.
It is an extraordinary interiew. Among other things Mr Graziano da Silva blames speculators for driving up food costs, damns governments in the developed world for not doing enough to tackle world hunger and says it is time for them to end agricultural subsidies.
And, we all know that it is not just what you say that is important, how you say it can make all the difference.
Well, according to a linguistics expert, Dr Judith Baxter, women executives often aren't firm enough about their views in meetings and it could be harming their job prospects.
Dr Baxter believes women on company boards should be told to speak their mind a bit more - and use less of what she calls "Double Voice Discourse".
Justin Rowlatt asks her what "Double Voice Discourse" is and whether it is really such a bad way of communicating.
Plus, the Eurozone crisis is being played out as a default drama of tragic dimensions. After Greece, Ireland, Portugal, Spain and now Italy are thought to be next in line to default.
Meanwhile in Britain, the current government swept to power with warnings from key players that the country was on the brink of bankruptcy, and had been writing cheques that the previous government knew would bounce.
But what do these terms, default and bankruptcy, really mean? Does default always mean disaster and can an entire country really go bankrupt? Nigel Dodd, a sociologist from the London School of Economics, who writes about money, gives his own, very personal view.
Last on
Thu 21 Jul 2011
11:32

GMT