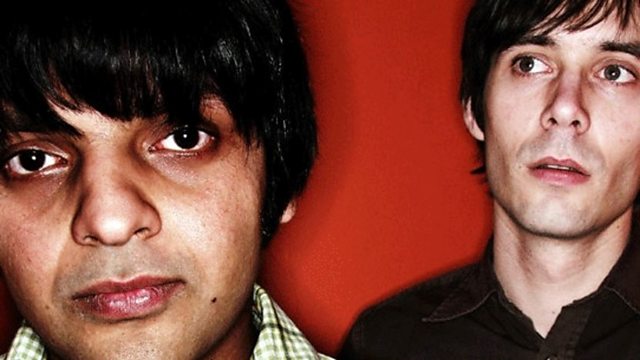 Cornershop - Interview with Marc Riley
We're brimful of excitement here at Riley HQ - it's British indie rock band Cornershop interviewed by Marc Riley!
Tracks you will hear include:
— Soul School
- The Roll Off Characterisics of History In The Making
- Who Fingered Rock & Roll
Cornershop seem like they have always been around; the first band to work with Dan The Automator, the last to work with legendary poet Allen Ginsburg, championed and loved by John Peel. Now after more than 20 years, 8 albums and a glass over flowing with well deserved praise, Cornershop reach the apex of their career - a live session with Marc Riley.!
Tjinder Singh and Ben Ayres have always been striving to push the boundaries of their Punjabi/ dance/indie/folk mix and it's probably never sounded better than on Cornershop and the Double 'O' Groove of, released back in March on their own Ample Play label.