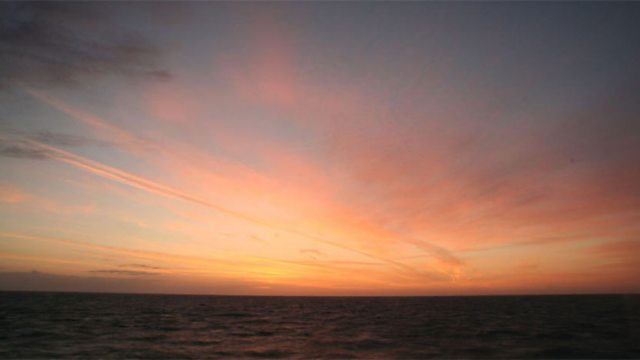 Thought for the Day - Rt Rev Graham James
Good morning. Later today I'll meet the fifteen men and women who'll be ordained in Norwich Cathedral on Saturday. There'll be hundreds of others also becoming deacons and priests in the Church of England this weekend. This continuing flow of new clergy doesn't happen because there's a large income to entice anyone. Some even do it for no pay at all. It can't be because the CofE is fashionable or its media profile so alluring. My candidates vary in age from twenty-four to one or two in their fifties. Some are starting out in life after university while others were formerly in teaching, an RAF officer, a lawyer, even a spin doctor. What makes them want to do it?
They would all speak in different ways of a call from God. Isaiah's words may rattle around in their minds – "I have called you by name." Enquirers about ordination often believe some tectonic plate has shifted in their lives. They must respond to a sense of vocation. The word "vocation" used to be common in teaching, nursing and the other caring professions. It's a pity it now seems to have a narrower religious reference. Do people still feel called to be MPs, engineers and journalists? Sometimes a deep sense of vocation causes a major change of direction in life. Kristen Wiig, the star of the hit film 'Bridesmaids' says she found her call to be an actress while working as a graphic artist in a cosmetic surgery clinic. It took ten years to reach her goal – that's testing vocation.
Perhaps we're cautious about vocational language in relation to work with high professional standards. But is there a conflict? Professionals in law or medicine have expertise the client or patient seeks. This holds true for the clergy. Not everyone wants a do-it-yourself funeral or wedding. Congregations expect their priest to teach and preach more creatively because of their training. Professing what you know and have been taught lies at the heart of all those jobs we call professions. We call some teachers professors for good reason. Yet we've also built stern defences around our professions. Professional bodies are very protective of their members and their skills as we hear regularly on this programme. Professionalism can be cold.
Our fear of vocational language may hide a horror of amateurism. To be amateur is nowadays to do things badly. It's regrettable a word which describes someone doing something simply for the love of it often has negative connotations. This weekend I'll remind our new clergy to do their work for love of it, for love of God and the people they serve. Whatever our job or profession, linking what we believe with what we do and who we are is a path to human fulfilment.