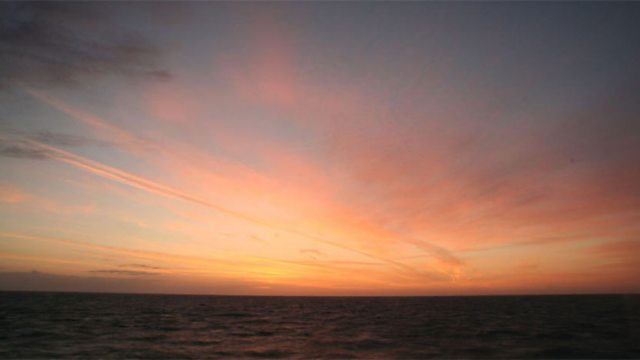 Thought for the Day - Rev Professor David Wilkinson
Good morning. In a couple of hours I'll be welcoming prospective students our university open day, and tomorrow I'll be saying congratulations to students receiving their degrees at graduation ceremonies in the magnificent setting of Durham Cathedral. These events come as the White Paper on Higher Education is published this week, attempting to negotiate the difficult landscape of the funding of universities.
In the midst of discussions about student expectations, competition between universities and social mobility, there seems to me to be a deeper question, that is, what is the purpose of universities in the contemporary world.
The early growth of European universities was heavily influenced by Christian values and in many places grew out of scholarly communities associated with cathedrals or monastic schools. Yet this is a complex story, with rulers and city governments creating universities for status, utilitarian benefit as well as in response to the growing thirst for knowledge.
However, Christian understandings of education either stimulated or affirmed the evolving nature of the university. As human beings were made in the image of God they were given the gift of discovering truth. As God was an active God that truth could be pursued not only in the records of the past but also in the data of the present, thus research had to go alongside teaching. The model of Jesus teaching the disciples pointed to the importance of learning in community, serving others and that knowledge could not be separated from the moral and spiritual development of the whole person. While universities rightly developed away from the direct control of the church, I find these Christian values continue to challenge as well as affirm.
Today, as the language moves to talking about students as consumers of degrees, I want to work for the highest possible quality of student experience that gives joy in the discovery of truth, and formation of the human person. Recognising the new landscape for universities, I nevertheless want to stress the importance of a genuine community in research and education, and further the responsibility of using the gift of higher education for the service of others.
In that, I realise that I'm not alone. Recently, I was at the retirement party for one of our college cleaning staff. She's a real character and has been a friend and scourge to generations of undergraduates. As I thanked her for her work, she playfully complained I hadn't paid her enough, but said it had been fulfilling, because 'by doing my small part these students have the opportunity to change the world'. In those words she reflected the charter of Durham University which set its purpose to be 'an eminent source of good'.