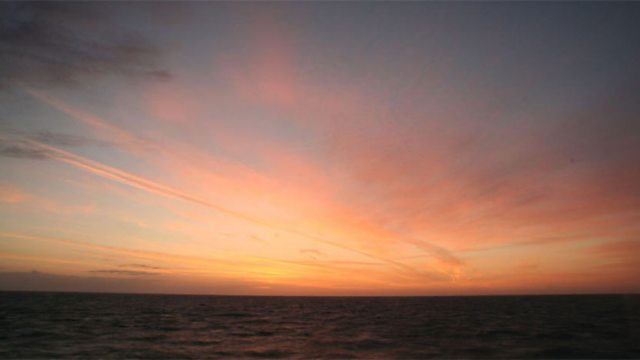 Thought for the Day - Brian Draper
Next week, fifty former violent extremists, including neo-Nazis, Islamic fundamentalists and drugs gang members, will meet in Dublin for "a summit against violent extremism" run by the think-tank Google Ideas. You may have heard it mentioned on yesterday's programme.
And one of the speakers at the summit, Susan Cruz, once a member of an LA gang herself, has spoken, intriguingly, ahead of the event. She said,
"They may dress different, their language may be different but fundamentally deep down inside the child that joins a drugs gang in the US is the same child that joins a militia or an extremist religious group, and becomes a suicide bomber.
"They are all," she says, "looking for the same things."
If she's right, the question is, what are they looking for? No doubt there'll be many different angles offered at the summit - psychological, sociological, anthropological - all with useful views on meaning, identity, purpose...
But from a spiritual perspective, perhaps it could be suggested that such people are also looking, quite simply, for a fight.
Now, interestingly, the Christian writer John Eldredge suggests that our human impulse to fight is not a bad thing, despite where the warrior spirit so often seems to lead us.
In fact, he argues, most of the great stories that stir and captivate our hearts involve a battle between light and dark, good and evil; and they stir us precisely because we know, deep down, that we are involved in a battle for something.
The trouble is, we have forgotten what it is we are fighting for.
It seems to me, then, that it's possible either to sit things out entirely - dedicating our lives to the worshipful watching of TV, surrendering our soul for domestic safety instead - or, to choose the wrong, ego-driven battles to fight, over money, or land, or religious dogma, or power, because there seems no viable alternative.
In John's gospel, Jesus brings his own perspective. "The thief comes only to steal and kill and destroy," he said. "But I have come to bring you life to the full." And that, for Christians, at least, should be the crux. And, though it doesn't, always, I'm afraid to say, it should keep us from stealing and killing and destroying in the name of religion, and define our rules of engagement positively.
The principle, I'm sure, applies beyond religion, too. And so, for the battle-weary, and the battle wary, some ammunition from the inspirational Mother Teresa:
"Life," she wrote. "Fight for it."