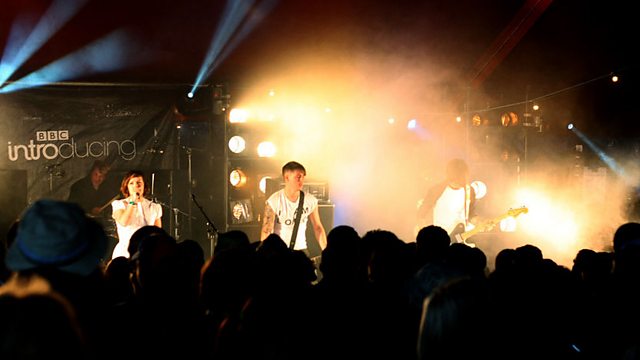 Spotlight Kid - Forget Yourself In Me
See Nottingham shoegazers Spotlight Kid perform Forget Yourself In Me on the BBC Introducing Stage at Glastonbury 2011.
Featured in...
Tom Robinson's favourite moments from the BBC Introducing stage at Glasto this year.

Performance videos and interviews from Glastonbury 2011.

Watch festival performances, sessions, interviews and advice clips from BBC Introducing.