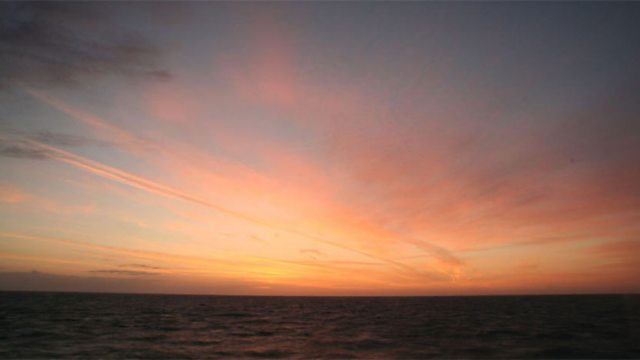 Thought for the Day - Rev Roy Jenkins
It seems to me the funniest story of the week, and it's attracted predictable dollops of ridicule: an online dating agency for 'beautiful people' compromised because a computer virus has allowed lots of less perfectly proportioned hopefuls to line up alongside the lovely ones. And now they've been given their money back and kicked out. Rage, embarrassment and tears all round – except for those of us who'd never fancy our prospects in such company in the first place and feel free to chortle smugly.
The agency's managing director was quoted as saying: 'We can't just sweep 30,000 ugly people under the carpet.' Well, thank goodness for that, I thought – brushing people out of sight along with the dust and the dirt is a pretty unpleasant image, though the unlucky ones might just rate being removed altogether even more distressing.
Yet the more I thought about this little saga, the more uneasy I became. Maybe this happens more widely that we'd like to admit: to older people enduring the kind of neglect at home we've been hearing about this week, to people with dementia or severe learning difficulties, to men and women we now find too awkward or embarrassing even to spend half an hour with. It's not only the just-a-bit less-than-beautiful who can get swept under the carpet if we conclude that they're really too ugly to be in our company.
Which unsettlingly can reveal a certain ugliness in our own characters, since true beauty is about a whole personality - as in reality I suspect most of us have always known. Among the people we most respect and admire, those who've loved and inspired us, the likelihood is that few would pass any tests for classic beauty: firmness of jaw, texture of skin, colour of eyes, or whatever reveal absolutely nothing of the capacity to love.
In one of his letters, the apostle Peter talks about aids to beauty for his women readers: he doesn't rubbish them, but he does put them in perspective. 'Your beauty should consist of your true inner self, the ageless beauty of a gentle and quiet spirit, which is of the greatest value in God's sight.'
And that perspective matters because in the Bible's view the beauty which counts above all is that which belongs to God, in his purity, and mercy and love. The highest human expression of such beauty reflects those qualities.
A tiny, stooped, shrivelled woman, who would never have made anyone's gallery of glamour, used to urge people to 'do something beautiful for God.' The message was consistent with her life, because Mother Theresa was arguably the most beautiful woman of the last century. Along with the disappointed men and women who'll no longer feature among the online beautiful ones, we might find hers a model worth pondering.