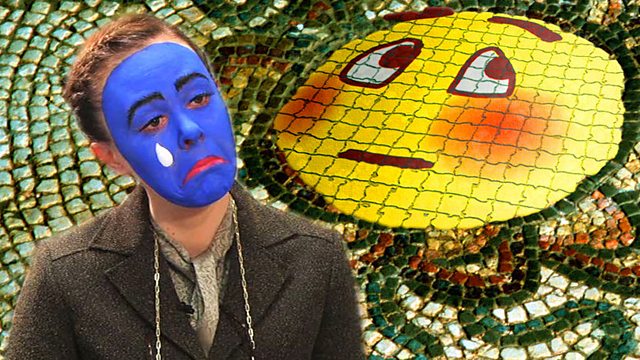 A Brief History of Emoticons :)
Emoticons: the art of expressing your emotions with just a couple of punctuation marks. Most people think this ingenious invention arrived in the same era as the Spice Girls and Hammer Time. But they're wrong. In fact, emoticons date back as far as the Stone Age. In this video Professor Karen Lockjaw, Chair of Emoticons at the University of Shepherds Bush, shows us where we can find emoticons scattered throughout history.
Featured in...
BBC Three's comedy exclusives made just for the web.

Comedy Extra

—

In With the Flynns, Series 2, The Tandyman

Comedy videos to watch and share on the web, mobile and red button.