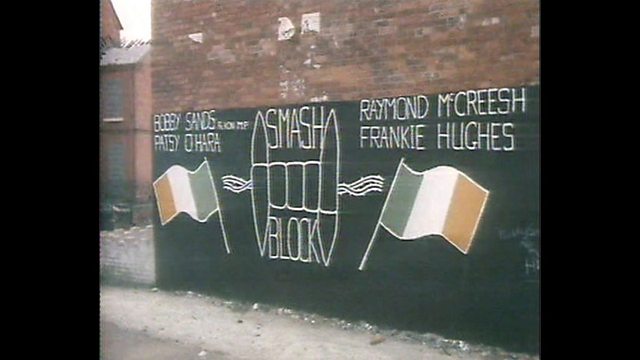 Bobby Sands Obituary
Clive Ferguson reports on the life and death of IRA hunger striker and MP for Fermanagh-South Tyrone, Bobby Sands.
In April 1973, Sands was sentenced to five years in Long Kesh for robbery and possession of fire arms. He was released in 1976 but re-arrested six months later on similar charges. When he served his first sentence republican and loyalist prisoners enjoyed Special Category status — in republican parlance "political status".
The British government ended this in 1976 and built the new H-Block wing where all prisoners convicted of terrorist offences would be treated as criminals and not political prisoners. When Sands was sentenced to 14 years in 1977 he joined the "dirty protest" against this change in British policy.
During the first hunger strike Sands became leader of the IRA within the Maze. This hunger strike failed to achieve the prisoners' five demands and on 1 March 1981 Bobby Sands began his fast "onto death". Six weeks later, he was elected MP after a by-election in the constituency of Fermanagh-South Tyrone.
This, however, did not lead to any concessions from the British government despite widespread diplomatic activity and Sands died on the 66th day of his fast.