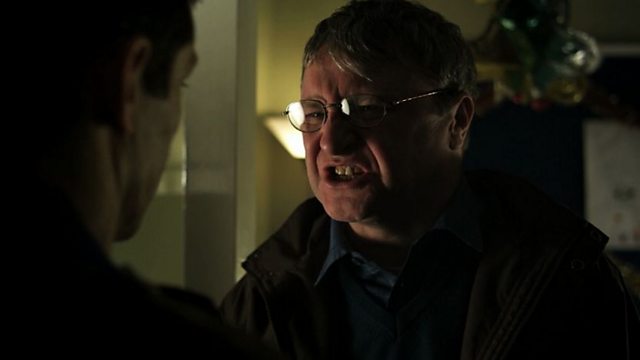 Jackson Dismisses One Client and Makes a Breakthrough With Another
Jackson returns to his office to find that, not only has his assistant covered the place in Christmas decorations, she has also let in one of his most awkward clients.
He tells the client he can no longer work for him and they argue aggressively.
As soon as he has got the man to leave, the phone rings and it is Louise calling Jackson to tell him that one of his new clients went to visit her family's murderer in prison shortly before he was released and she disappeared.
On a beach at night, a man sits by a campfire. He is loading a gun and talking to himself.
Credits
| Role | Contributor |
| --- | --- |
| Jackson Brodie | Jason Isaacs |
| Louise Munroe | Amanda Abbington |
| Deborah Arnold | Zawe Ashton |
| Gary Moore | Neil McKinven |
| Andrew Jones | Alexander West |
| Producer | Helen Gregory |
| Writer | Peter Harness |
| Executive Producer | Jenny Frayn |
| Executive Producer | Alison Owen |
| Executive Producer | Nicole Finnan |
| Director | Dan Zeff |