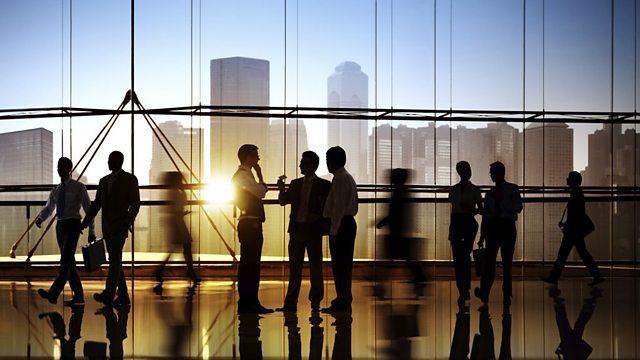 Why the East needs to stop looking West
The contrast between the issues facing the Eurozone and the Chinese economy could hardly be more stark. Mired in the on-going debt crisis, many European countries have barely managed to register any growth at all. Meanwhile the Chinese government's big issue is how to lower the growth rate as the economy continues to boom. So does that mean that China's increasing economic dominance is inevitable?
It is no exaggeration to say that Stephen Roach is one of the most influential economists in the world. He is a senior executive with the investment bank Morgan Stanley and a lecturer at Yale University. Justin Rowlatt asks him about the contrasting prospects for China and Europe.
Then we explore dieting and the economics of agriculture.
The writer Douglas Adams defines the three key phases of every civilization. First, how can we eat; second, why do we eat; and third, where shall we have lunch?
Over the last hundred years there certainly been a transformation in human nutrition in the developed world. A century ago the main issue for most people was simply getting enough food to survive. Now, food is plentiful but there is a new problem - soaring rates of obesity.
The problem isn't just that people are eating too much food, they are also eating the wrong kinds of food. Our diet contains far too much sugar and fat says Professor Adam Drewnowski. He's an epedimiologist at the University of Washington - that's study of the causes and patterns of disease in populations -and he's been investigating why, in this world of plenty, so many of us eat so badly.
And finally, Lucy Kellaway explores the etiquette of electronic media.
You know the feeling; you're chatting to someone, and all of a sudden, you realise that they're not interested in a word you are saying, having become distracted by the latest tweet or text message to arrive on their smartphone. Seconds later, you stop talking, and perhaps you reach into your pocket to start tapping away on your own digital device.
These are habits of the 21st Century that are all too common nowadays. So is it a problem, and if so, what should be done?
Last on
Mon 11 Jul 2011
11:32

GMT