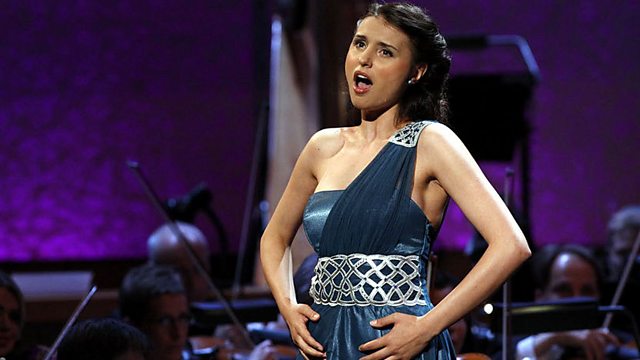 Valentina Nafornită - Final - Song 2
Soprano Valentina Nafornită from Moldova sings Song to the Moon from Dvořá's Rusalka in the 2011 BBC Cardiff Singer of the World final.
Rusalka is a water-nymph, the daughter of the Spirit of the Lake. In a lakeside glade, she tells the moon of her love for a mortal, the prince who came to bathe in the lake. She longs to become mortal to be with her prince, but a Water Goblin has warned her of the dangers.