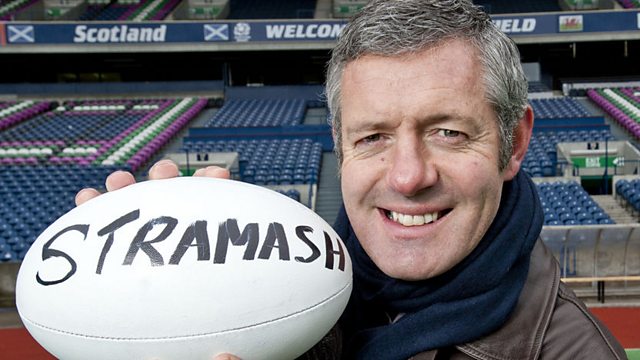 Blethering Scots trailer
Written and introduced by Sanjeev Kohli, Blethering Scots sees ten well-known personalities share their favourite Scots word and celebrate the warmth, wit and grit of the Scots language.
Bill Paterson, Gavin Hastings, poet Jackie Kay and TV presenter Michelle McManus are amongst the Scots celebrating words like 'fankle', 'stramash', 'gallus' and, of course, 'blethering'. BBC newsreader Catriona Shearer gives us a taste of what the news would sound like in Scots, Taggart's John Michie takes a moonlit walk on the dark side and Sanjeev Kohli brings his wit to insults that could get you noticed in the playground and beyond.