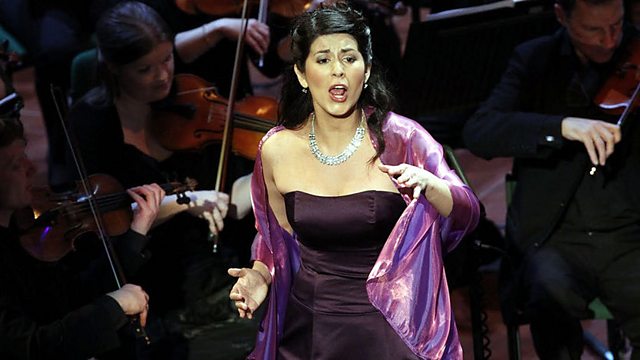 Marcela González from Chile - Concert 2
Soprano Marcela González from Chile sings Bel raggio lusinghier from Rossini's Semiramide in Concert 2 of BBC Cardiff Singer of the World 2011.
Queen Semiramide is in the Hanging Gardens of Babylon, waiting for the arrival of one of her generals, Arsace. She is in love with him and hopes they will marry, following many years of widowhood. She sings of her happiness as she anticipates their marriage.