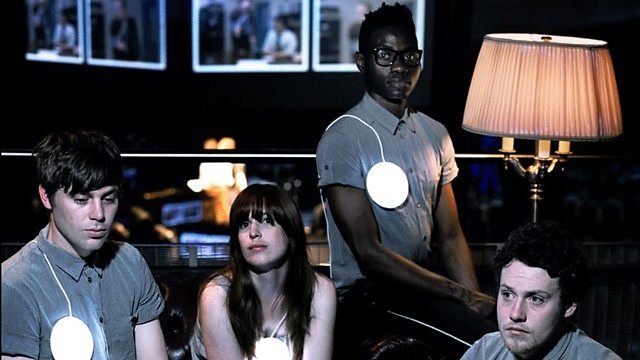 Metronomy - Interview with Marc Riley
Riley blessed Metronomy are back in the Manchester studio for the first time in over a year!
Tracks excerpts include:
- You Could Easily Have Me
- She Wants
— Corrine
— The Look
New album 'The English Riviera' is out now, their third offering on the Because Music label. The band are currently on tour here there and everywhere and getting ready to set the summer festivals alight, yet they have still found time for Marc so must be love! Get ready for some big warm pop hooks from Joe, Anna, Gbenga and Oscar, hooks that will have you dreaming of long hazy summer days and nights.