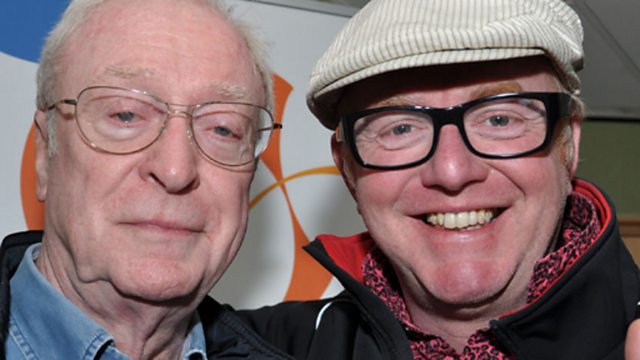 Film Legend Sir Michael Caine Drops by!
Actor Sir Michael Caine joins Chris for Breakfast and not a lot of people know that! Listen as he talks about his acting career, his wife, Prince Philip and much more!
Born Maurice Joseph Micklewhite, the boy from South East London, who went on to massive cinematic success in films such as "The Ipcress File", "Alfie", "The Italian Job", "Get Carter", "Educating Rita", "Hannah & Her Sisters", "The Cider House Rules" and "The Muppet Christmas Carol" joins Chris in the studio for Breakfast.
Sir Michael will judge Head to Headlines, play some of his favourite music, and be the subject of the Top Tenuous and talk about the release of his book "The Elephant To Hollywood" which is to be published in paperback.
Michael is one of only two actors nominated for an Academy Award for acting (either lead or supporting) in every decade from the 1960s to 2000s (the other one being Jack Nicholson).
In 2000, he was knighted by the Queen, in recognition of his contribution to cinema.