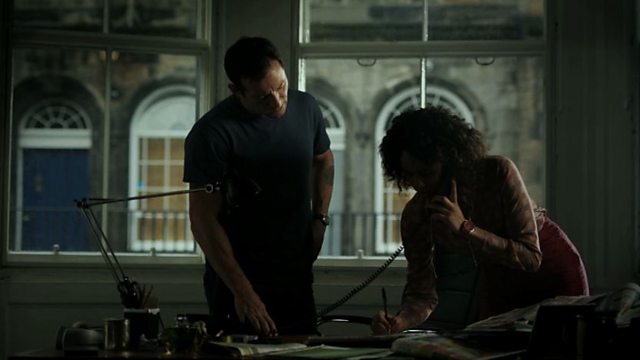 Jackson Brodie gets his assistant to help him on a job
Jackson's assistant, Deborah, comes into his office playfully talking in a Russian accent . She's happy as she has some news on his current investigation. The business card he found is for a Russian Cleaning Company called Favours.
Jackson persuades Deborah to call Favours pretending she is one of their cleaners who has forgotten where she is working that day. Deborah manages to get the address of a house they are cleaning. Jackson heads off to investigate further.