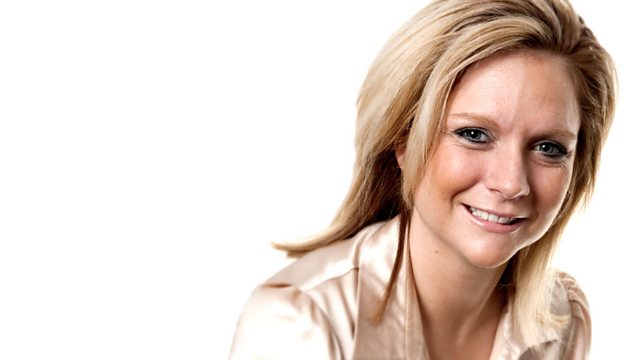 Postnatal fitness to get you back in shape
Jo looks at postnatal health and fitness. What do you need to do to get yourself in shape once you have had a baby? Organic body mechanic Jennifer Cook will be in the studio with advice.
Headwear designer Jools Elphick talks about her art and how she considers herself more of a sculptor than a knitwear designer.
With the start of Wimbledon, Jo asks what sport you did as a child that you wish you'd kept up.
Last on