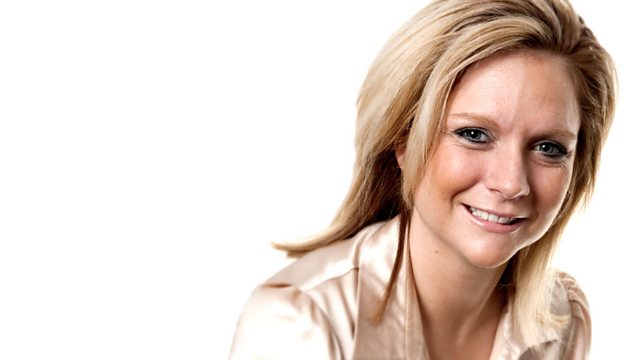 Discover your roots by building your own family tree
Simon Garrett, Family and Local Historian and Dan Jones from Ancestry.co.uk will be in the studio with hints and tips to start you on the right track when researching your family tree. They will have advice and be able to answer your questions.
and author Simon Acland will be talking about talking about his life, leaving university in Oxford to became a venture capitalist for 25 years before returning to his love of the crusades to write novels.
FAMILY HISTORY ADVICE:
1. Clues about your past often lie with other members of your family so talk to them and see what you can find out. Any family information such as names, dates, facts, stories and even the odd bit of hearsay is the first step in your family history journey to discovering your roots.
2. With so many historical records now online, start by registering with a family history website. Many offer a free trial that you can pay monthly or annually for access to historical records from birth, marriage and death indexes, census and military records, passengers lists and even criminal records.
3. Begin by entering what you know into your online family tree, starting with your own name and date of birth and those of your parents and grandparents (if you know them). Ancestry.co.uk will then begin trawling records for possible matches and bring up records that look as though they might feature one of your ancestors.
4. Record collections are constantly being added online, offering an unimaginable variety of historical records and providing an insight into the lives of your ancestors. For example, the Prison Hulk Registers, 1802-1849, are incarceration records of almost 200,000 convicts who were imprisoned on giant floating jails, which were decommissioned warships, known as prison hulks. Used to help the overcrowding of prisons, they were sess pits of crime and filth and some criminals were locked up for what would be considered 'petty crimes' by today's standards, such as stealing a loaf of bread or rasher of bacon.
5. Treat it like a jigsaw. Start piecing branches together. If you hit a wall take up another strand, explore another branch. Use site message boards to appeal for information if you get stuck. There are often online communities of people researching their family history and talking to one another - sharing their findings and asking questions.
6. Take your family history research 'off-line'. Known as 'ancestral tourism', more and more people are re-tracing their ancestors' steps to get a real sense of their lives and what they saw and experienced. Knowing that you are standing in the same building your great great grandparents did can be quite an enlightening experience. Go and visit the house they lived in or the place where they used to work and start to build a real picture of their life. It makes the tree come alive.
7. Scan your photos and upload them to your online family tree. It will add depth to it and really bring it to life.
8. TIP - Researching your family tree is something the whole family can get involved in and finding out where ancestors lived, how they earned money and how they moved about is a great lesson in social history for the children
9. TIP - Keep your on-line family tree public (i.e. don't use the privacy settings) - this means that other people who may be related to you can contact you and you can merge trees meaning you find out about more of your family faster
10. TIP - Get an old box and put in it all of your old family records including letters, photos, certificates, to sift through and discuss with your family. This material will probably raise lots of questions, but amongst a group of people with a shared history, there will also be plenty of answers and new leads…
11. TIP - Talk to your family, especially to the older members, about their memories and relations who may no longer be alive. And be sure to write it all down as they will be able to provide you with information you won't be able to find anywhere else and it's easy to forget.
12. TIP - Start to build your family tree on Ancestry. Millions of other people are also doing this and the name-searching technology means that the more names you put into your tree, the greater chance you will have of finding a match with names in another member's family tree.
13. TIP - Once you have started to build your family tree, you can explore literally billions of historical records and search for the names of your ancestors (and possibly you!). Not only can you add original record images - often in your ancestors' own handwriting - to your tree, but you may also discover the names of new ancestors also listed on those records for you to explore.
14. TIP - Visit your local family history society and talk to them. They will be knowledgeable about the area and often can give you good advice and further leads
Last on