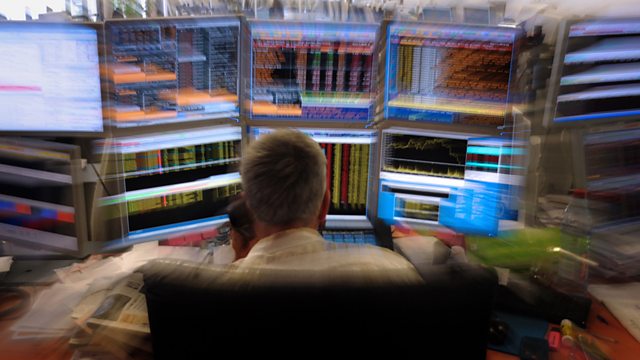 The power of Asian property
China's breakneck economic growth is the clearest example of the growing power of Asia - the subject of a special season here on the BBC. Today's Business Daily picks up that theme, first with a visit to Hong Kong, now one of the most expensive cities on earth.
Hong Kong proves that wherever you live, wherever you were born, there are some subjects that everyone on earth likes to talk about. Love, is one. Death is another. We can probably add children - if you have them - to the list... and there is another universal topic - property prices. Virtually everyone is interested in those and nowhere more so than Hong Kong.
Property prices in Hong Kong are now so high that the government has increased the down payments and deposits for foreign buyers in a bid to curb the relentless price inflation.
Economic growth has made Hong Kong a world city on a par with London or New York but, as Chris Hogg reports, soaring prices are becoming a real problem for many local people.
Of course Asia's property boom isn't confined to Hong Kong. The global management consultants, McKinsey, predicts that China will build up to 50,000 skyscrapers in the next 20 years. That's the equivalent of 10 Manhattan Islands.
This forest of new tower blocks is the product of a thirty year long explosion of economic activity all overseen by the largest and most powerful political machine in the world - China's Communist Party.
China's modern cities look more capitalist than communist, so does this reflect a change in the Chinese Communist Party itself? Richard McGregor works for the Financial Times and used to head its China bureau. He's just published a book, The Party - The Secret World of China's Communist Rulers.
Justin Rowlatt interviews Richard McGregor and asks if the new freedoms many Chinese are enjoying meant the grip of the Party on the country is loosening.
Finally, how many times a day are you asked for your password? And when asked, how often do you remember it?
With more and more organisations and companies operating online we are being told we need more and more passwords. But do all these passwords actually protect us?
Our regular commentator Steve Fritzinger has been reflecting on the best way to manage our passwords and whether any of them actually keep our data safe.
Last on
Wed 15 Jun 2011
11:32

GMT