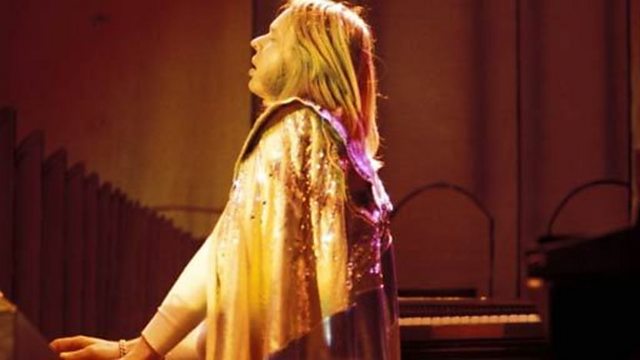 Rick Wakeman talks to Nigel Ogden on The Organist Entertains
Rick Wakeman joins Nigel Ogden for the first of two programmes to talk about playing theatre, Hammond and cathedral organs around the world.
He recalls playing the fabulous and very loud Wurlitzer in New York's Radio City Music Hall with Yes and vividly remembers playing a Hammond for the first time when only 17 at the Top Rank Watford.
He actually thought the tap on the shoulder was to order him off the stage but it was followed by an impromptu audition and the offer of a job that he could only get to when his school day had finished.
He looks back on his classic solo album The Six Wives of Henry Vlll which features the organ at St Giles Cripplegate in London and discusses the joys and pitfalls of playing and recording in such larger venues, sometimes with the band miles away in a studio at the same time.