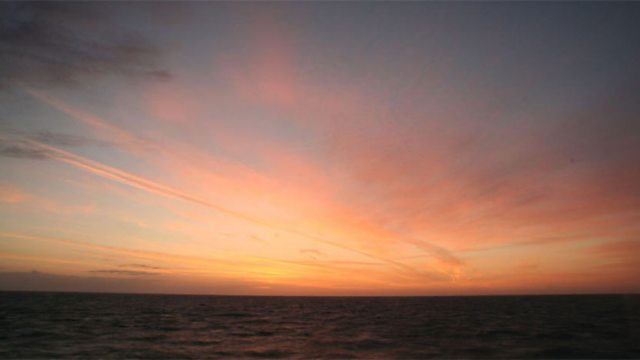 Thought for the Day - Bishop Tom Butler
Good morning. My new home town of Wakefield is rather proud of its magnificent new art Gallery, the Hepworth, which opened its doors on the waterfront on Friday. Pride of place go to sculptures, and drawings from the hands of Barbara Hepworth herself, and Henry Moore, both of whom grew up in the Wakefield district, but there are also art works from the Wakefield collection and on loan from other national galleries.
One riveting sketch by Henry Moore, entitled Pit Boys, shows three young miners at the end of their gruelling shift heading for home. The conjunction of art and mining reminded me that early in the second world war many of the paintings in London galleries were sent for safe keeping to be stored underground in mines. Winston Churchill, however, to maintain public morale arranged each month for several of them to be brought back and put on public display in London. The painting which proved to be so popular, that it was brought back several times was that by the 16th century artist Titian, entitled "Don't touch me." In this season of Eastertide it's worth revisiting
The painting portrays the meeting of Jesus with Mary Magdalene at the moment when she recognizes him as risen from the dead. She is reaching out to touch her former friend and teacher, whilst Jesus, with almost dance like steps, avoids her touch. "Don't touch me", he says, or in some biblical translations, "Don't cling to me." But in skirting around Mary's touch, the risen Jesus is portrayed as coming straight towards us the viewers, almost stepping out of the picture to encounter us.
The effect is remarkably appropriate to us living in modern mobile pluralistic Britain, where the world and its ways change by the minute and where the temptation to shut it all out and to cling to the certainties of a less complicated age is very great indeed.
In the world of religion we're still getting used to the fact that our fellow citizens now are of all world faiths and none, with all kinds of implications on the way of life and belief for all of us. For example, the more I've got to know other faiths better in recent years, the more surprised I've been to observe how special Jesus often is to them. To Muslims he's the most significant prophet save Mohammed himself; to Hindus he's an honoured Guru; and of course to those of little or no religious faith Jesus is still held up as a wise and good ethical teacher. Perhaps Christians like myself must learn not to cling to Jesus and behave as though he's our own personal property. He belongs to the world now.