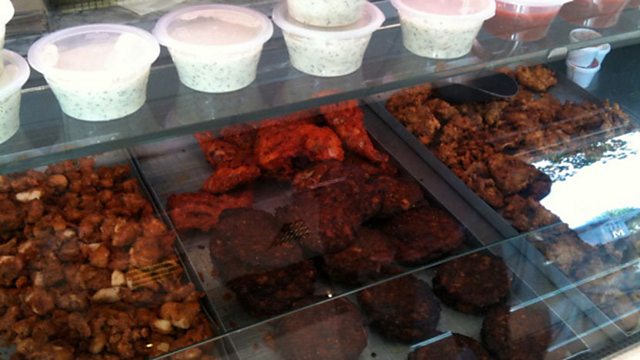 Asian Network Reports Special - Toxic Takeaway
'My take-a-way lifestyle was killing me' - Music Producer Rishi Rich.
For this Asian Network Report Special, music producer Rishi Rich talks about how he faced his own junk food hell and reveals the danger of 'Trans fats'.
High in fat and salt - most of us would agree that take-a-aways aren't always the healthiest option. But there's also an ingredient that may be even harder to digest.
The world health organisation lists it as a toxic product and it has also been called 'killer fat'. It is considered more dangerous than some pesticides, yet British Asian's are still selling it and eating it.
Trans-saturated fat is most often found in processed foods and takeaways. It has no nutritional value and can increase your risk of heart disease. A number of countries have already banned it and health campaigners want to see the same thing happen here.
We hear from the people whose diets have put their lives at risk, the takeaway owners who are prepared to put their own food up for testing and the campaigners who want to see the government ban trans fats for good.