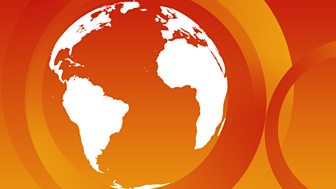 The World Today Weekend Archive
*** This programme is no longer on-air but please listen to our archive of episodes online ***
Join the World Today Weekend each Saturday and Sunday morning for a breakfast news show with a difference.
Every programme one of our regular presenters - Julian Worricker or Rebecca Kesby - is joined by two distinguished guests.
Politicians and diplomats, writers, journalists, scientists, philosophers and comedians have all been on our panel.
We dig behind the headlines to ask the questions that are missed in the daily rush to deadlines.
Whether it's an important newsmaking interview, the latest insights from the worlds of business and sport, or a bit of music and poetry, we find a different way to bring you the weekend's news.
On radio
There are no upcoming broadcasts of this programme
Last on
Sun 29 Jul 2012 07:05 GMT
BBC World Service Online