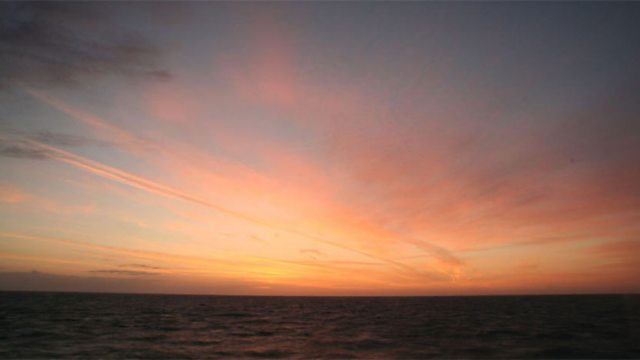 Thought for the Day - Rt Rev James Jones
Good Morning
The Queen's visit to Ireland is made all the more historic today when her Majesty is joined by her Prime Minister. The last royal visit was made by King George V and Queen Mary a hundred years ago. To say that the world is now a different place underlines the extraordinary fact that most of the changes have happened within the Queen's own lifetime. Her reign has spanned earthquakes and tsunamis which themselves serve as metaphors for the social and political upheavals of a century.
A monarchy embodies the history of a people in a way that makes politics seem rather ephemeral; although the wisest politicians come to their task with a due sense of history. One of the Prime Minister's predecessors in the last century was Stanley Baldwin. Apparently he came under the influence of a book by Henry Maine called 'Ancient Law'. As a spectator of human history he observed the emergence of an inexorable pattern whereby societies 'based on hierarchy and command' eventually give way to ones 'based on freedom and consent'. It was this view of history that inspired Baldwin's political vision.
Written 150 years ago the book provides a prophetic commentary, not just on the British, Irish and European landscape but on the present unfolding events of the Middle East. The so called Arab Spring, from Tunisia to Syria, suggests some un-stoppable flowering of the buds of freedom. It even threatens to thaw the wintry oppression of China. And although the internet has played its part it speaks of an unconquerable human spirit.
This view of history connects with one of the earliest Christian poems, magnificently called 'Magnificat': 'he hath put down the mighty from their seat: and hath exalted the humble and meek'. Of course it doesn't always feel like that to the poor and powerless. And it certainly didn't feel like that to the Mother of Jesus who first uttered these words and then saw her son executed on trumped up charges.
But she held on to these words in faith and hope much like those in Libya, Syria and China who've seen their loved ones fall before the tanks of hell; somehow knowing that its gates will not prevail and that history's destiny belongs only to the free.