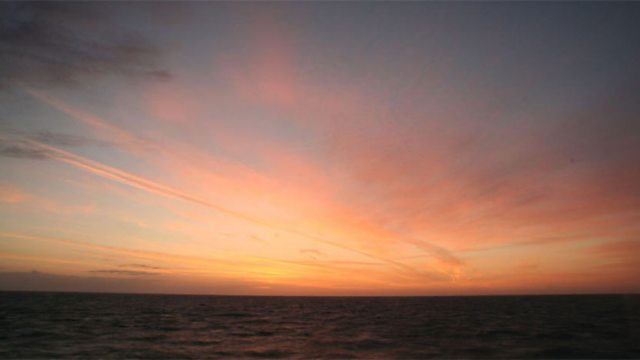 Thought for the Day - Rhidian Brook
Good Morning,
So I was dancing with my 11-year daughter to Rihanna's 'Only Girl In The World,' singing the chorus: 'Want you to make me feel like I'm the only girl in the world; Like I'm the only one you'll ever love,' whilst deliberately muffling the next verse about 'being in command and making you feel like a man,' and telling myself she probably won't understand anyway. But then the next track – 'S and M' – came on and my feeling of innocent abandon slowly gave way to a sense of being exploited.
The video for Rihanna's single - S & M - features whips and chains and has famously been banned in 11 countries. Whilst it's provoked another set of warnings about the sexualisation of children, I wonder if the real problem here is a cultural confusion about sex in general. With many woman around the world taking part in the 'Slut Walk' protest, triggered when a Canadian policeman told students to avoid dressing like sluts in order avoid being victimised - it feels like we're struggling for clarity and consensus on what sexual health and freedom looks like.
Whilst I applaud the self-expression of a Rihanna or a Lady Gaga, many of their and other pop star's videos offer an extreme portrayal of a particular vision of sexuality that permeates not just pop – but ads, movies, magazine and newspapers; for me they're often fantasies that dress themselves in the corsets of liberation when, in fact, their real heart is to separate sex from love and intimacy and dominate commercially, caring little if the audience are 11-year-old girls or middle aged men.
So where do we look for sexual wholeness and integrity in a world that is hooked on imagery that celebrates loveless sex? There are some who would eliminate sex when they speak of love, supposing they're making it more Holy. There are others who, when they think of sex, never think of love. When a prostitute entered the house of a Pharisee where Jesus was eating there was a huge ripple of disapproval in the room. When I read this text I can almost smell the lust of the men and their hypocritical judgement on her appearance; and can hear them thinking 'how did she get in here?' And all this before she performs this outrageous, sensuous, intimate act of washing Jesus feet with oil.
Unlike the other men, Jesus - who always had this knack of seeing what was really going on - saw what she really wanted. She wasn't a slut; she was a human being searching for a fuller realisation of her humanity – of which her sexuality was but one part; whilst at the same time desiring an intimacy that wasn't born of exploitation or commercial transaction. She wanted liberation – not bondage. It seemed that until this moment no-one had ever shown her what love looked like. But by receiving her and letting her be, Jesus made her feel like she 'was the only girl in the world,' and perhaps 'the only one who would love her.'