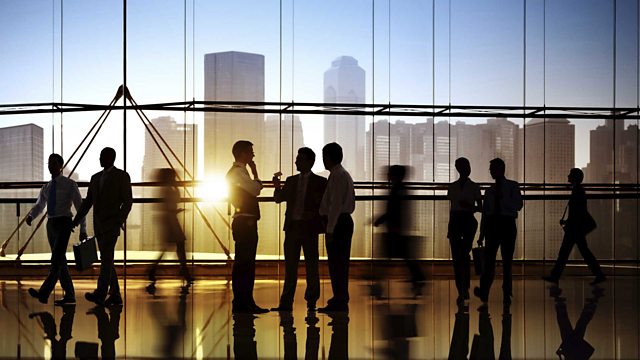 The economics behind the Arab uprisings
We've got a typically eclectic programme today - we explore the economics of the Arab uprisings, vampire squids and, how real "real politik" is.
The biggest story of the year, if not of the decade, has been the so-called Arab uprisings - the wave of mass protests against dictatorships that has spread across the Arab world.
The entire movement began when a Tunisian fruit seller set himself on fire. Mohammed Bouazizi was scraping together a living by selling fruit illegally because, despite being a graduate, he couldn't get a job.
His suicide made him a martyr in Tunisia and he's become a symbol of the fight for political and economic freedom for young people there. Four months on, there have been renewed clashes in the country - but has there been any real change? We have a report from Katy Watson in Tunsisa.
The vampire squid in our mix is, of course, Goldman Sachs. That's what the company was described as in a famous Rolling Stone feature back in 2009. The author called the firm ''a great vampire squid wrapped around the face of humanity, relentlessly jamming its blood funnel into anything that smells like money.''
Goldman certainly has a ruthless instinct for generating cash. It managed the dubious honour of coming out of the financial crisis with healthy financial returns but a terrible public image. The company was accused of trading against its own clients - selling on sub-prime mortgages while at the same time betting that their value would collapse.
Justin Rowlatt interviews the journalist and author William Cohan has just published a major new history of the firm called Money and Power but he rejects the Vampire Squid metaphor, I wanted to know why.
And finally our commentator Peter York reflects on what people really mean when they justify their actions as "real politik".
Last on