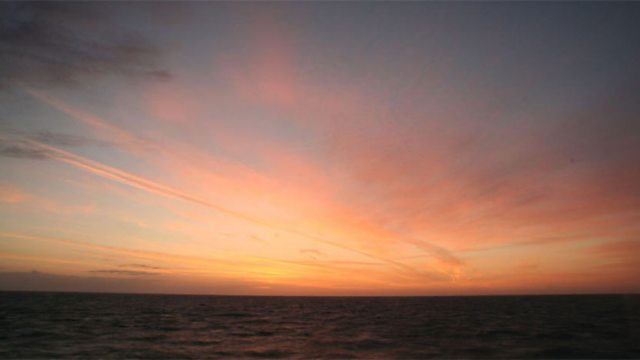 Thought for the Day - Rev'd Canon Dr Giles Fraser
Good Morning
An exhibition of work by the celebrated Chinese artist Ai Weiwei opens at the Lisson Gallery in London today. Earlier in the week, a dozen of his bronze animal heads were set up in the courtyard of Somerset House. I find his work difficult and unsettling. The objects he uses are familiar – a couple of chairs, a wooden coffin, a surveillance camera made out of marble. Everything feels both utterly ordinary and yet strangely out of place. It is not something I can easily put my finger on, but his work leaves me with a disturbing sense that something isn't right.
The power of art, says the Marxist philosopher Herbert Marcuse, is in its ability to challenge all that asserts a monopoly over what is real. We can easily go through life getting on with our everyday business and not giving all that much thought to the reality of the world that we experience. We often just take it for granted that things are the way they seem to be. And then, just sometimes, an experience of the world disrupts our familiar expectations, posing the challenge that maybe things are other than we had assumed.
That, for me, is how religion often works. It begins like a splinter in the mind. Like a question that keeps rattling around in your head and that won't go away. What if our default assumptions about the everyday materiality of things can have another sort of explanation? What if, as the poet Emily Dickenson once put it, "this world is not conclusion"?
To some, contemporary art can seem a trifle esoteric. Or a fanciful distraction of the chattering classes. But such a view underestimates the revolutionary potential of seeing the world from a different perspective. Indeed, the ability of both religion and art to subvert the dominant consciousness is what makes both phenomena dangerous to those who want to exert control over the way people think and behave. And many would argue that this is why both art and religion are treated with such suspicion in places like China.
On the 3rd April, Ai Weiwei was arrested by Chinese police at Beijing Airport and he has not been heard of since nor charged with any offence. Which is why the Tate Modern – that's just had a popular exhibition of his ceramic sunflower seeds - has the words "Release Ai Weiwei" in huge letters on the outside of the building, and why the artist Anish Kapoor has recently called for an international day of gallery closures to draw attention to his imprisonment.
Ai Weiwei has been accused by the state of being too political. It's the same sort of accusation sometimes made of religious people if they are seen to stray beyond their appointed boundaries. But this accusation completely misunderstands both art and faith – both of which are fundamentally about the emancipation of sensibility and the liberation of our imagination. Which is why both religion and art are at their most challengingly political when they are being most fully themselves.