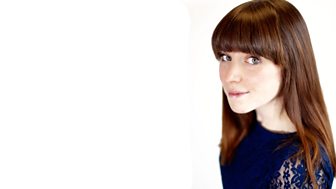 Marie Lennon
Join Marie Lennon on BBC Wiltshire.
About the programme
I love being on air during the afternoon, it's a great time of the day. The school day is ending, you can probably squeeze in a cup of coffee, and you might just have enough energy left to dance to the radio.
I really enjoy being the soundtrack to all of that and to an afternoon in Wiltshire. The show is a place to be inspired to try something new, hear great stories from Wiltshire and meet interesting people. One day you might hear how to safely forage for wild berries, learn how to belly dance, find out what it's like to be a potter, meet the actor starring in the latest TV drama, hear live music from a band passing by, or go backstage at your local theatre. Plus cake and Barry Manilow.
You might also hear some regular features that we love - Desert Island Dish is a chance for someone in Wiltshire to share the food they love most, Ramblers Anonymous gets out to hear from people who see Wiltshire on foot and our very favourite music quiz Bring Out The Band.
As a teenager in-between going to see live music and tearing around Swindon, I started working at BBC Wiltshire by volunteering to make tea for Sandy Martin at the weekend. After proving my tea making skills, I progressed to cappuccinos. I soon proved to managers that I had an extensive enough range of footwear to report on rural affairs in Wiltshire, so with wellington boots at the ready, I soon got to meet Wiltshire's diverse farming community and presented Wild About Wiltshire.
Now I get to speak to you every weekday afternoon and I love it.