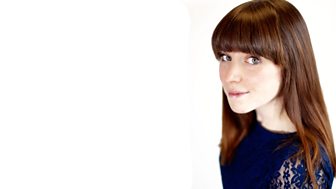 Marie Lennon
Join Marie Lennon on BBC Wiltshire.
About the programme
Marie Lennon is on your radio on Saturdays between 12 and 2pm and Sunday mornings from 11am until 1pm.  
At the weekend, Marie gets out in Wiltshire to meet people who love what they do in Wiltshire.
On Game On every Saturday, you can hear from the people who make sport happen in Wiltshire. Sport's unsung heroes, without whom the team kits wouldn't get washed, half time teas wouldn't be served, and athletes wouldn't be inspired to progress. No six figure salaries, no world class facilities, just people who are passionate about their sport. Listen out for inspiring stories, active sporting communities, clubs battling for funding and members, and some rising sports stars of the future.
Wild About Wiltshire is a weekly rural affairs programme to give you a breath of fresh Wiltshire air. Marie finds out what's happening in the county's farming communities; how they manage the land, and feed the nation, whilst keeping their businesses going in a global market. Wiltshire is like no other county; nationally protected chalk-streams and rivers, internationally famous archaeology and Europe's largest stretch of chalk grassland is the home of some stunning wildlife. Our conservation experts guide you through what's happening out there, as the seasons change. And hear from the passionate communities of people who want to protect and improve the green spaces around them.
All this means Marie Lennon is often found negotiating a B road somewhere in Wiltshire, armed with a variety of footwear options for any eventuality (wellingtons, walking boots, trainers, even waders!), a microphone and lots of questions to ask.
Marie started her radio career as a teenager, volunteering to make the tea and answer calls from listeners with Sandy Martin at the weekend. She then progressed to cappuccinos, and colleagues soon noticed she had an impressive selection of footwear that could be put to good use (see above) - so here she is!