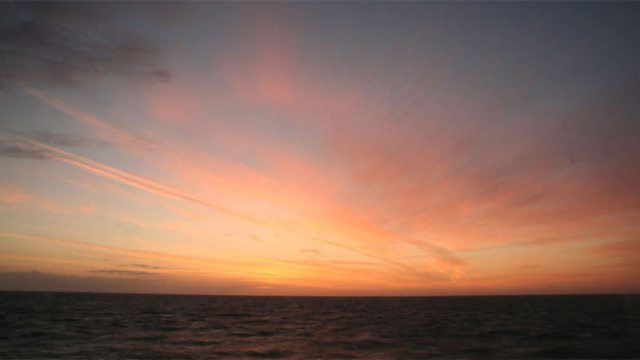 Thought for the Day - Canon David Winter
We're familiar with the scene. The relatives of a murdered young woman, for instance, being interviewed after the murderer's conviction. 'At last,' says one of them, 'we've got closure'. It's a modern use of the word, yet the idea is as old as the hills. We want to draw a line, see an end to something, feel that at last we can understand what happened and even, perhaps why - and although the hurt remains, it helps. It's 'closure'.
This has surely been a week of closure, in that sense. For the friends and relatives of the thousands cremated in the Twin Towers, with no 'due process' or religious ceremony; for the families of those who died in the London bombings of six years ago, with the verdicts on their deaths; and in a way no less significant, for the relatives of Ian Tomlinson, the newspaper seller who became an unwitting victim of a stand-off between police and demonstrators in London last year, and is now finally judged to have been 'unlawfully killed'. Now, we know, at least. Truth has been separated from speculation and conjecture.
I've spent a lot of time over the last two years with one of the strangest books of the Bible, Revelation (or Apocalypse, to give it its Greek name). At its heart is the whole principle of judgment - nothing is meaningless, everything has consequences.
But the word it uses for judgment has at its root the idea of separation, of finality, of drawing a line under our experiences of pain, injustice and evil. We saw this kind of 'judgment' at work in South Africa, in Desmond Tutu's Truth and Reconciliation tribunals. They were not there principally to determine guilt or allocate punishment, but to draw out painful truths, make people look at the consequences of their actions - and so bring closure for many victims, but also for many offenders.
Judgment sounds harsh, but seen like this it can be a door to hope. The highest judgment, Jesus said, is that which we make of ourselves - indeed, those who judge themselves will need no other judgment. But all judgment brings the possibility of a new beginning - without closure there can be no opening. Judgment, in this sense, reveals the truth, helps us to understand, gives us an incentive to move beyond recrimination and vengeance. We needed to know, to see inside that strange compound, to understand in some measure why and how these things happened - not to be more angry, but to find a positive way to move on. I think Revelation offers some light here, too. After all, it tells us that the one God has appointed to judge the world is the one he sent to be its Saviour.