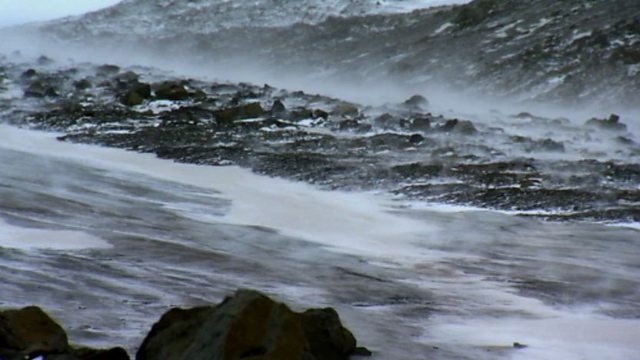 The tropical Arctic
Professor Iain Stewart explains how a surge in methane, a greenhouse gas, emitted from the oceans 55 million years ago caused global warming. He describes how the rise of the Himalayas helped to bring this cooling to an end - weathering of this mighty mountain range took carbon dioxide out of the atmosphere. The exact cause of the methane surge 55 million years ago is uncertain.
Featured in...
A collection of video clips about extreme events on the ancient Earth.

Find out how the Earth works.