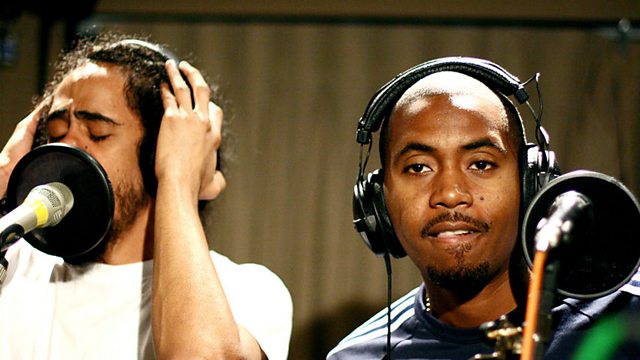 Nas and Damian Marley discuss Bob Marley's influence
Robbo Ranx speaks to Nas and Jr Gong about how Marley influenced them.
Taken from the documentary 'The Legend Continues...Bob Marley'. Nas explains why he thinks Bob was a revolutionary and how his music has been inspired by Marley being 'pure'
Damian talks about how his father's music left a mark in the scene.
Featured in...
Check out highlights from BBC Radio 1 and 1Xtra's award-winning documentaries.

Commemorating 30 years since the passing of reggae legend Bob Marley.

All the most exclusive interviews from the world's biggest movie stars and artists.