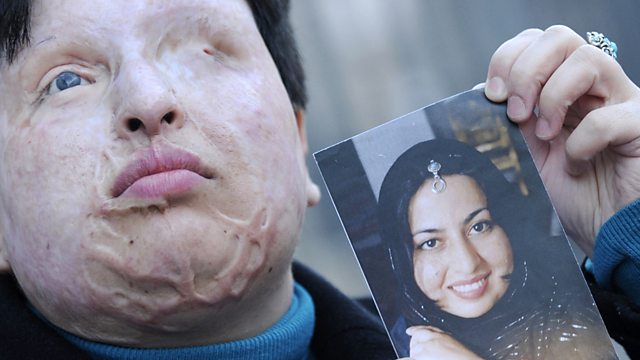 25/05/2011
Extraordinary personal stories from around the world.
Today, a remarkable interview with Ameneh Bahrami.
In 2004, she was an independent young woman living in the Iranian capital Tehran.
But her life changed forever when a rejected suitor called Majid Movahedi threw acid into her face, leaving terrible scars and blinding her in both eyes.
Ameneh started a campaign for him to be tried under an Islamic law which allows victims to have a say in the punishment of criminals.
She wanted Movahedi to be sentenced to have acid poured into his eyes - and what's more, she wanted to administer the punishment herself.
She won her case, although after an international outcry, the sentence is yet to be carried out.
Last on
Thu 26 May 2011
10:05

GMT