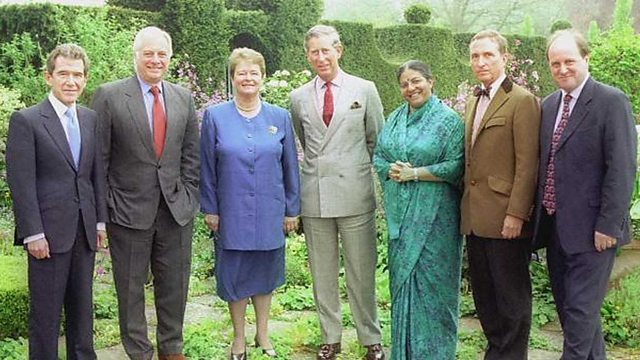 Listen in pop-out player
To mark the new millennium, this year's Reith Lectures are delivered by five different thinkers, each eminent in a different field. At the end of the run, the Prince of Wales presents his own views on the topic in a roundtable discussion with all five lecturers.
The Millennium Reith Lectures deal with one of the most pressing issues of our time - sustainable development. The fourth lecture, delivered from Geneva, is by the Director General of the World Health Organisation, Dr Gro Harlem Brundtland.
Dr Gro Harlem Brundtland is a qualified medical doctor specialising in child and public health. She is also former Minister of the Environment and Prime Minister of Norway. In her lecture on Health and Population, Dr Gro Harlem Brundtland raises issues about accepting and carrying out sustainable behaviour. She believes that issues of women, poverty, education and population are intrinsically linked, and that health should be seen as part of our investment in developing countries, rather than a dividend to be reaped later.
Last on
Featured in...
Annual radio lectures on significant issues, delivered by leading figures.