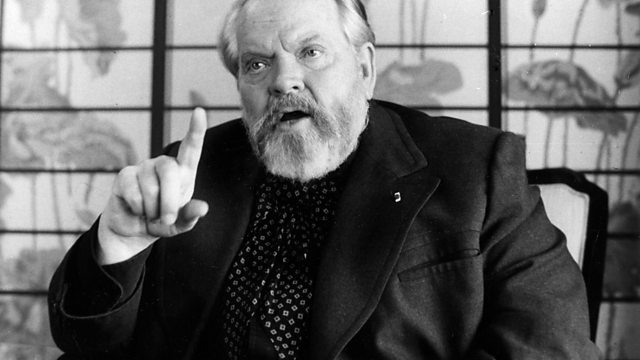 The Orson Welles Story
A classic from the Arena archive: Leslie Megahey's legendary film profile in two parts on one of the great legends of the cinema. With unprecedented frankness and detail, Orson Welles talks about his long turbulent career – from the heady days of the Mercury Theatre and Citizen Kane, through a spiral of unfulfilled ambitions and unfinished films.
His admirers saw an individual still vigorously idiosyncratic, battling constantly against a movie establishment. His critics saw him as a burnt-out star, never fulfilling the promise of his early career and wasting himself on cameo roles in bad films, on sherry commercials and projects that never saw the light of day.
The Arena interview took place in Las Vegas. He talked about his early life; the making of his films; his equally brilliant career in theatre, radio and magic and his incompatibility with an industry he once took by storm. He talked from dawn to dusk, one of the most compelling and entertaining storytellers of the Twentieth Century.