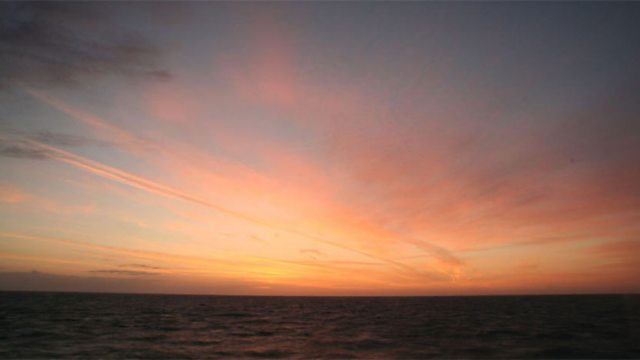 Thought for the Day - John Bell
There's a story in Glasgow about an old man who had a heart attack in Sauchiehall St and collapsed in the middle of a crowd of shoppers. A policeman ran over and bent down to hear the old man say, 'I need a priest.' The policeman stood up and asked the crowd if there was a Roman Catholic priest in the vicinity who could administer the last rites. There was no response until a wee man stepped forward and said, "I think I can help. I'm a protestant but for the last forty years I've lived next to St Theresa's Parish Hall. I think I know what he'll want to hear. So he bent down and put his mouth to the dying man's ears and said ever so softly,
'Two fat ladies, 88
Unlucky for some, number 13'".
Now that is, of course, a joke. But I'm afraid that for some people in the West of Scotland who claim to be protestants, bingo numbers may be as much as they know about Roman Catholicism. It's certainly not much more than I knew for the first half of my life, having grown up in a neighbourhood where the wisdom on the streets was that if you were a bad boy, the nuns would come and tuck you under their black cloaks and lock you up in the Nazareth House.
Last week this programme among others discussed the latest evidence of sectarianism in the city as bombs were sent to prominent people associated with Celtic football club. It led to 1000 extra police officers being deployed on Easter Day at and after the old firm game at Ibrox Park.
Fortunately there was no outburst of antagonism, but that doesn't mean to say that sectarianism has been eradicated by dint of either policing or the resurrection of Jesus. It will smoulder on and flare up on another occasion. And there's no short term solution. Were that the case, then the tribal violence in places as diverse as Northern Ireland and the Sudan would have been eradicated years ago.
All people caught up in sectarian struggles have one thing in common - the sometimes arrogant assertion that 'I am not like him. We are not like them'. 'Negative self-image' is the technical term given to this phenomenon. But how do you change it?
Some people would claim that sectarianism begins to dissipate when rival groups sit down and recognise what they have in common. I don't dismiss that, but such genial conversation doesn't necessarily eradicate the negative self image which claims 'I am not a protestant. I am not a catholic. I am not a Jew. I am not whatever...'
Instead of an obsession with the self which sees others as a threat, there has to be something much more liberating - a cherishing or love of the self which Jesus regarded as the prerequisite for loving the very different neighbour.