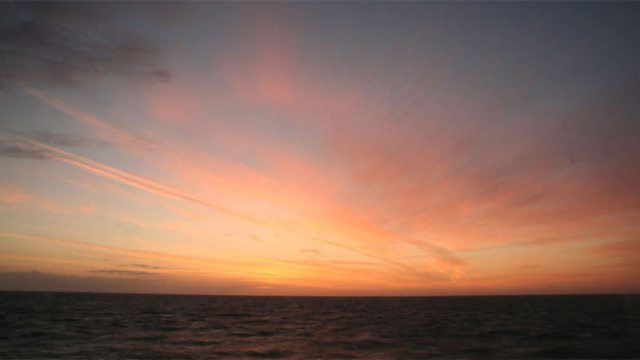 Thought for the Day - Catherine Pepinster
There was a cartoon in one of the papers yesterday about the Easter holidays – of people trying to get a break, only to be stuck in motorway traffic, or next to someone else's barbecue billowing smoke all over them.
With its origin in holy day, the word holiday suggest a different time, when you can step back from the normal pace of life, to pause and reflect. Life can sometimes make that seem nigh impossible.
Easter for some, though, despite the congested roads and packed trains is just that – a time for peace and reflection, when you really can get away from it all. There's a growing trend for people to spend Easter at monasteries in Britain. At Ampleforth, for example, the North Yorkshire monastery that was home to the late Cardinal Basil Hume for 35 years, more than 500 guests are staying there to take part in the monastic liturgies marking the passion, crucifixion and resurrection of Jesus. They could do so at their local churches, of course, but the monastery guests say that living and worshipping with the monks for a few days brings them a stillness and silence that they struggle to find in everyday life. They want a break from the demands of the world.
But there's more than the external distractions: there's the need to put an end to the internal, incessant chatter of our overstimulated minds. Former addicts of drink and drugs have sometimes remarked to me about the noise in their heads they've tried to quieten, and have found as part of their recovery that prayer or meditation can help silence it. As the French philosopher Pascal said: "Troubles of life come upon us because we refuse to sit quietly each day".
Today is a particularly quiet day in the Christian calendar, between commemorating the crucifixion of Jesus on Good Friday and celebrating Easter tomorrow. Christians imagine themselves in the very quietness of the tomb, where Jesus lay dead. His followers were devastated, grieving that his life had ended in humiliation with his ghastly execution on the cross. When the finality of death ended with Christ's resurrection that first Easter Sunday, the accounts of his disciples record they didn't at first recognise him. You can see it in Caravaggio's Supper at Emmaus in the National Gallery: they're astonished.
Jesus didn't slip back into his old life; he was different. This was a new kind of life, just as those spending three days at a monastery this weekend or recovering from an addiction don't go back to their old existence. They too can experience Easter; it's as if they were in the tomb, but they emerge from it, transcending the old ways, their lives transformed.