Bach: Brandenburg Concertos 1, 3 and 6
Duration: 36:58
In the first of two programmes, Sara Mohr-Pietsch joins Richard Egarr and the Academy of Ancient Music to unpick some of the musical ideas in Bach's Brandenburg Concertos.

Richard and Sara in conversation, focus on concertos numbers 1, 3 and 6, with examples performed by members of the Academy of Ancient Music, and look at how Bach sought to encompass many musical worlds in the celebrated collection of baroque masterpieces. Sara and Richard refer to the set as Bach's "calling card" - a demonstration of what Bach could achieve as a composer in the modern concerto form. The works are generally regarded to be some of the greatest instrumental music of the 18th century. The man he was trying to impress was Christian Ludwig, the Margrave of Brandenburg.

Richard Egarr draws attention to many of the symbolic references in these three concertos, and how these chime in with many of the ideas and occupations of Bach's age.

In the First Concerto we have music inspired by the great outdoors and the hunt.

In the Third Concerto Bach seems to make use of numbers and numerology as allegories of religion and faith.

The Sixth Concerto, in which Bach masterfully combines the old with the new, can be interpreted as an allegory of love.

The programmes were recorded before an audience in the Turner Sims Concert Hall of Southampton University, and feature complete performances as well the workshop.
Available since: Thu 21 Apr 2011
Credits
Composer
Performer
Performer
This clip is from
1/2 Sara Mohr-Pietsch and Richard Egarr explore Bach's Brandenburg Concertos Nos 1, 3 and 6.
First broadcast: 27 Feb 2011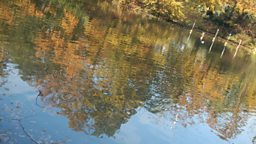 Featured in...
Listen to programmes about some of the most popular pieces of baroque music.

Listen to programmes examining the life and works of Johann Sebastian Bach.