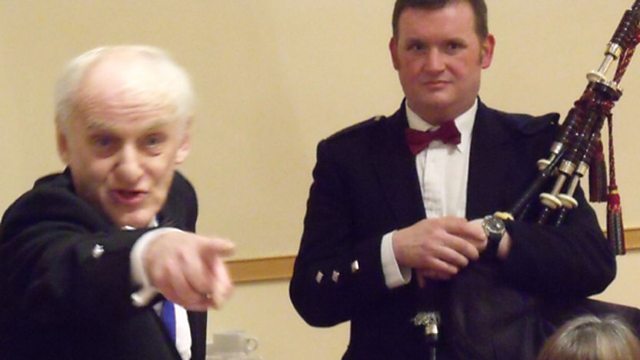 Selkirk Grace and Address to the Haggis
At Clarendon Building in Belfast, Helen Mark introduces a special Burns Night supper.
Ulster-Scots enthusiast, Clifford Smyth delivers the Selkirk Grace and the haggis is piped in by piper Drew McAnally.
Willie McPherson delivers a colourful Address to the Haggis and proposes the traditional toast. (Broadcast 25th January 2010)
Featured in...
Ulster-Scots culture - including music, history, literature, poetry, places and speakers.