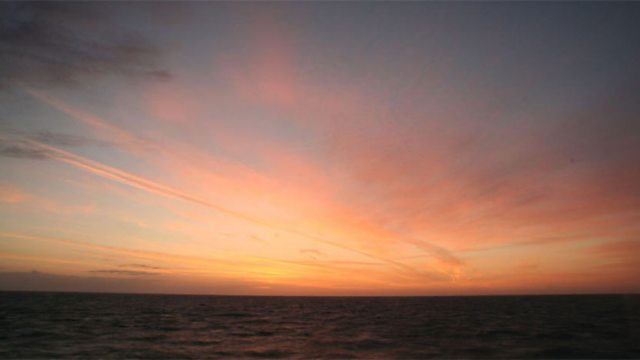 Thought for the Day - Richard Harries
Good morning. There is now serious academic work in place about what makes for our human happiness. Psychologists, economists and others have been urging that we can and should measure a country's sense of well-being, not just its GNP. One school even has happiness as part of its school curriculum. All this came to a head with the launch of Action for Happiness on, which was discussed on this programme a couple of days ago.
First I think we have to face the doubts, even cynicism in ourselves about this whole notion. Most of us hate forced jollity and artificial smiles. One of the most haunting figures I know is Winnie in Samuel Beckett's play "Happy Days" who, up to her neck in a rising pile of sand, relentlessly looks on the bright side of things. Those of us who are mildly depressed have some sympathy with a Grahem Greene character who talked about our baseless human optimism which is so much more appalling that our despair.
Personally I often have a feeling of well being-but I know this is most of all to do with having being loved by my mother, enjoying good health and having interesting things to do. But what about those who feel that life has dealt them a bad hand? What is there for them?
The problem of course, as so often, is words. Is happiness the right word for what we are seeking? Flourishing and well being are certainly good words, but even they fail in the end. Traditionally Christianity has used the word "Joy". Shortly before he went to his death Jesus said to his friends that though they would be sad for a time, he would give them a joy which no one could take from them. I believe that to be profoundly true, but the word Joy too has lost its deeper meaning.
So I want to say, a qualified yes to Action for happiness. There are certainly steps we can all take to make others around us and ourselves happier. We ought to look at the well being of communities not just their economic performance. For God did indeed make us for happiness- if we think about it, what else could he have made us for? But what this actually means is defined in what we know as the Sermon on the Mount, with those sentences traditionally beginning "Blessed are…". But in the Jerusalem Bible they begin instead with the word happy.
Happy the gentle,
happy the merciful,
happy those who hunger and thirst for what is right.
The taxi driver who took me to the studio last week told me he did not believe in luck, he believed in blessedness. I believe much the same thing about happiness.