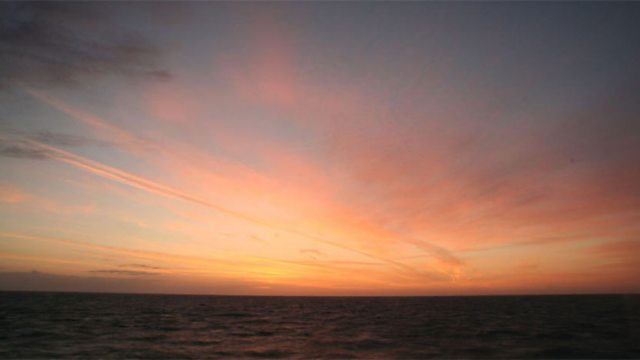 Thought for the Day - Roy Jenkins
'Don't hold me up as some kind of Mother Theresa,' Edna Speed asked a newspaper interviewer the other day. Ordered, I think, would be a more accurate term, since this Welsh grandmother who featured in the BBC2 film Fix the Family last night is not a lady to be trifled with.
I first met her twenty years ago, when she'd already spent more than a decade working with people facing multiple social problems – first as a head teacher on a deprived estate, and then founding the charity which by now has saved thousands of vulnerable families from homelessness.
She identified for me vividly the moment when she realised that they had to move beyond providing food parcels and clothes, beyond arranging youth clubs, visits to prisons and remand centres, offering support in courts.
On a holiday at the seaside, they found out that one of the women with them had literally nowhere to go home to. She lived in fear of an alcoholic husband, had outstayed her welcome at a refuge, and was caught in the middle of a ping pong battle between two local councils. She was 22, and had five children aged between seven and five months. They knew then that their charity Save the Family must start placing roofs over heads.
With its stress on parenting skills and basic training – and a 75 per cent resettlement success rate – it's not surprising that as an alternative to state provision, it's become something of a model for advocates of the Big Society.
And so it might prove, though there's an enormous gap between seeing a need and liking an idea, and the kind of self-sacrifice which brings it to reality…the grind of finding the money and then keeping it coming in, of continually telling the story; and in this instance the draining, exhausting process of persevering with individuals who've often given up on themselves.
It doesn't take a Mother Theresa to make this work; but it does take enormous reserves of energy and compassion. It doesn't take religious faith, either; and I'm often humbled by the dedication of those whose simple humanity drives them to extraordinary acts of dedication to other human beings in need. But it can't happen without a singleness of purpose.
For Edna Speed, this comes from a deeply rooted Christian faith. A long time ago, she became aware of the mismatch between the warm, comfortable life of the church where she worshipped each Sunday, and the catalogue of sheer misery which surrounded her at work. There had to be a bridge, she felt, for the love of God to be experienced by people who had nothing else, a bridge of practical caring. It's the vision which still fires her.
Analysing social ills and prescribing remedies – Big Society or no - can be simple enough. True prophets are validated by what they produce, said Jesus: by their fruits you shall know them.