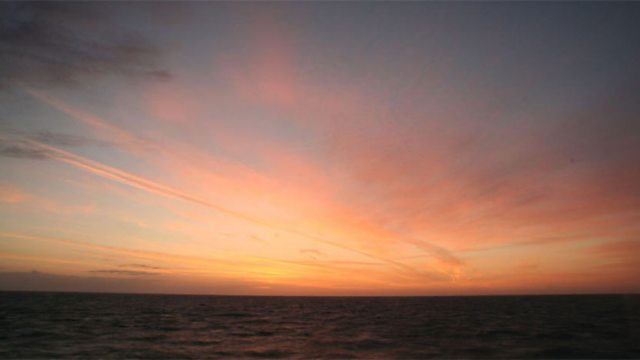 Thought for the Day - Dr Indarjit Singh
This week, British Sikhs are celebrating Baisakhi, one of the most colourful festivals in the Sikh calendar. Before Sikhism, Baisakhi was celebrated in much of Northern India to mark the coming of spring and the gathering of the winter harvest with spectacular fairs and festivities.
Last weekend's mini summer helped Sikhs to bring Punjab to Britain with processions in many towns and cities, with the Sikh scriptures, the Guru Granth Sahib carried in a decorated float to the singing of traditional hymns or shabads. In the Sikh tradition, the route of the procession is inevitably lined with lots of stalls offering free food and soft drinks to spectators and passers by.
Baisakhi is important to Sikhs as it was on the festival of Baisakhi in 1699 at a time of intense religious persecution that our tenth Guru, Guru Gobind Singh announced the creation of the Khalsa- Sikhs with a visible identity pledged to stand up for freedom of belief for all people. The Guru reminded Sikhs that while they should live by uplifting ethical values that recognise the oneness of our human race, the main thrust of a Sikh's life should be to look beyond self to the needs of others. But to do so, we also need to look after our own health and fitness, and sporting contests and displays of physical fitness are traditionally a part of Baisakhi celebrations.
In recent years however, it has become increasingly clear that we are over-focussing on the wrong end of the age spectrum. A growing number of wheel chairs and mobility aids in gurdwaras remind us we are part of a population that is living longer with all the problems of old age. The media carry almost daily stories of a less than adequate treatment of the elderly, and Sikhs are not immune from such influences.
So this Baisakhi we are working in partnership with Age UK and Sporting Equals to promote better health and fitness for the elderly, with talks on healthy diets and lifestyles, and physical activity sessions in gurdwara halls. We are also working with the Organ Donation Taskforce to encourage organ donation in the Sikh community.
When Guru Gobind Singh said we should be ready to give our all to help others, the need then was to confront oppression. Today needs have changed but the commitment to look beyond self made on that Baisakhi of three centuries ago is more important than ever before.