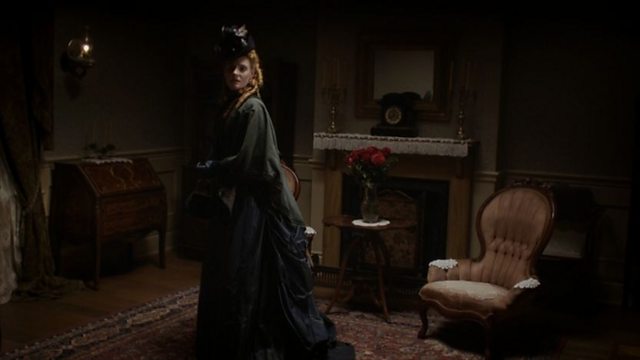 William Brings Sugar to Priory Close
William brings Sugar to a mysterious house in Marylebone. He leads her through the hallway without alluding to why he has brought her here. Sugar cautiously follows him and walks into a finely decorated and furnished room. William watches her closely from the doorway. She finally confronts him and asks William where they are. "This is yours…and mine", he replies, revealing that he has arranged for Sugar to live in her own home in Marylebone with an income; allowing them to continue their affair away from the squalor of St Giles.
Sugar is overcome with emotion. She can finally escape from Mrs Castaway's brothel and has the means for an independent life.