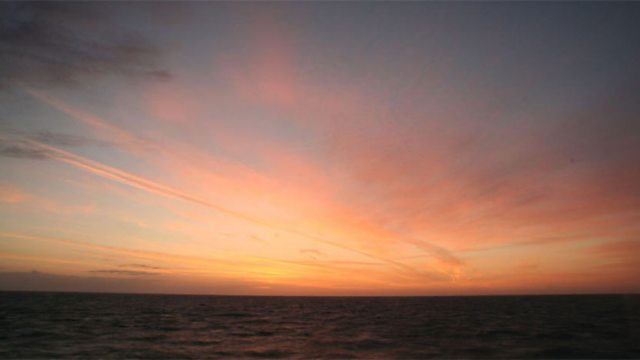 Thought For The Day - Richard Harries
The BBC broadcast on this day in 1957 is still worth remembering. The announcer said that due to a mild winter and the eradication of spaghetti weevil there was a bumper crop of Spaghetti in Switzerland that year - then farmers were shown pulling great strands of spaghetti out of trees. Thousands of people were taken in and many wrote to the BBC asking how they could grow their own spaghetti tree.
The tradition of All Fools' Day goes back a long time, it is even mentioned by Chaucer in the 14th century. This is not just because it provides a certain amount of mostly harmless fun, but because of more intriguing reasons. In King Lear, for example, the fool has a key role to play - to tell truth to power and remind Lear of his frail and foolish humanity. So when the King says "Dost thou call me fool, boy?" The fool replies "All thy other titles thou hast given away; that thou wast born with."
It is not at all surprising therefore that this deeper meaning, which is expressed in literature and the arts more generally, should be rooted in our religious history. In Russia for many centuries there was the tradition of the holy fool, someone who lived rough, devoid of all we take for granted, as a sign that we need to sit light to our usual obsession with power and position, wealth and celebrity. The West has similar role models in people like St Francis who gave away his possessions and put himself at people's mercy as an itinerant beggar.
Again it is not at all surprising that these figures, at once foolish and wise, should take their origin from the New Testament. St Paul talks about becoming a fool for Christ, and his message is of course rooted in the imaginative world view of Jesus, in which the world's values are turned upside down. In the new dispensation which Jesus came to bring the first will be last and the last first. So many of the stories he told show people looking rather absurd in the light of the values he put before them. I enjoy the simple one about a dinner party for example, when those who thought themselves important made their way to the top table. Then someone truly really important came in and they were turfed off looking very foolish.
In the light of this perhaps the best comment is that of Mark Twain who said "The First of April is the day we remember what we are the other 364 days." Yet, as many know, there is a self-knowledge here that brings humility; and this can enable us to live with both great wisdom and a certain lightness of spirit.