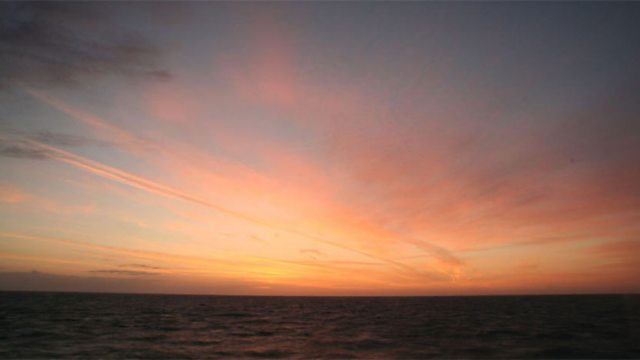 Thought For The Day - Rob Marshall
I can still remember the extraordinary admiration and trust I felt for each of the midwives in the hospitals where my own son and daughter were born. The miraculous emergence of a new born child is accompanied by monitoring, checking and in most cases the hugging of another safely delivered human being.
But, it emerged yesterday in a newly published report, that there is a serious shortage of midwives particularly in the developing world. 1 in 3 mothers give birth without basic help and whilst that is just 1% of mums in the UK, it rises to 94% in Ethiopia. Around 350,000 new midwives throughout the world are urgently needed. No child is born to die.
We are reminded by this report's findings that childbirth remains a very risky process for many mothers around the world. The vulnerability of a pregnant woman without medical assistance is widely attested in ancient civilisations. Midwives were usually older women who had "seen it all" and who offered practical encouragement and raised morale. This was certainly the case in the Old Testament in the land of Egypt. Much later women were reminded to make their confession before giving birth - just in case.
The remarkable relationship of interdependence and reliance between mother and new born child starts well before a child is delivered. And the birth of a child is a partnership pact of love, mutual reliance and ultimate survival between mother and the new arrival including both risk and danger at the point of birth. It is the start of something profoundly important which works itself out variously according to many determining factors which have forever fascinated artists, dramatists, playwrights and poets.
Tomorrow is Mothering Sunday. And as well as the secular cards, flowers, chocolates and Sunday lunch out, it is one of the times in the Christian year when the church looks again at the relationship between Mary and Jesus.
I don't think there was a midwife in that outhouse in Bethlehem. In fact I am pretty sure there wasn't.
And yet, for the Christian church, this most inauspicious of births heralds the beginning of a relationship between Jesus and his mother which says a great deal about what then follows. There is danger and vulnerability in that birth as in all births. And there is also a faithfulness and trust which guides both Mary and Jesus to a relationship of obvious depth and remarkable empathy.
Whenever and however a child is born, despite inherent dangers which differ according to the medical assistance available or not, the process and nature of our birth forever fashions our understanding of the world and those around us. And all through that single and often unsung individual through whom we come into being and who we will surely at least remember particularly this weekend : our mothers.