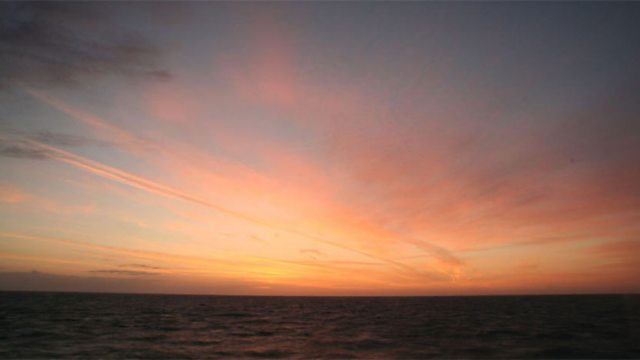 Thought for the Day - Lucy Winkett
It was on Mothering Sunday when other mothers were receiving flowers or cards that Nuala Kerr, mother of the murdered police officer Ronan spoke of her son's death in a bomb explosion the previous day. It must have been the last thing she imagined doing on Sunday. Her grief is inconceivable by anyone who has not been through the death of their child and for her to stand in front of microphones and cameras the day after her world fell apart was an act of remarkable dignity and courage. Her words too were not words of violence in retaliation but were an appeal for Catholics in Northern Ireland not to be deterred from joining the police service because of this act of barbarous hatred. Instead she assured the people of Northern Ireland and those who wish them well "we don't want to go back into the dark days of fear and terror again". From her own experience of losing her son at the hands of others her words are striking in these weeks where so much violence is filling the news agenda. Her appeal to Catholics to, as she put it, stand up and be counted and strive for equality pierces the atmosphere of debate about religion in public affairs, where the contributions are so often shrill and too often ferocious. She in her grief has a moral authority that contrasts strongly with the other piercing if self-styled religious voice this weekend of Pastor Terry Jones who has been speaking after what seems to me an act of theatrical bigotry in burning the Koran in Florida. He still claims that he has no responsibility for the terrible violence in Afghanistan against United Nations personnel, which is continuing today. It matters how people speak about religion, especially in the febrile atmosphere of conflicts with deep and historical roots, where the lines between religious, political and simply violent motivations are blurred. How is it that for some remarkable people of faith, their instinct for revenge does not overtake their commitment to peace.
I have no doubt that Mrs Kerr would give everything not to be held up as an example of dignified courage. She would much rather still have her son. But her quick action, and her brave words have led the way for politicians to affirm that the ones who continue to plan murders are a small minority in Northern Ireland. Sometimes, one voice speaks for a whole nation or a community because of the authority and experience from which they speak. Mrs Kerr is one such voice and this woman's strength demands our respect and our attention. As for the pastor, I very much hope fewer and fewer people are listening.