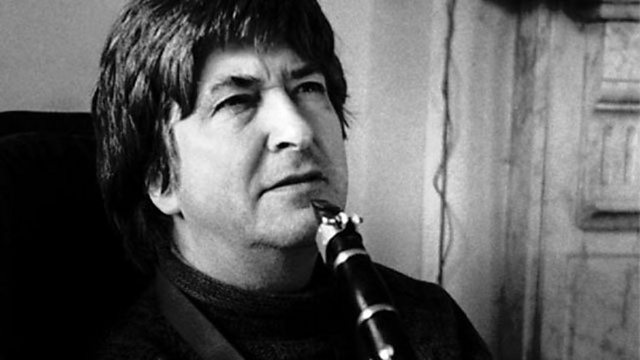 Jazz Library - Tony Coe
Clarinettist, soprano, alto and tenor saxophonist Tony Coe is one of Britain's most brilliant jazz musicians, the first non-American to be awarded the "jazz Oscar" by Denmark's "Jazzpar" prize committee.
In this programme he joins Alyn Shipton to select his finest recordings, including work by his own groups, as well as with Franz Koglmann, Neil Ardley and the Kenny Clarke / Francy Boland Big Band. Coe also has strong views about the sound of the soprano saxophone and clarinet, and provides an illuminating commentary as to how he approaches playing these instruments.
This is the podcast version of the original programme with music lengths adjusted for archive rights. Listen to the programme from this page or follow the links to download and keep the programme as a podcast.