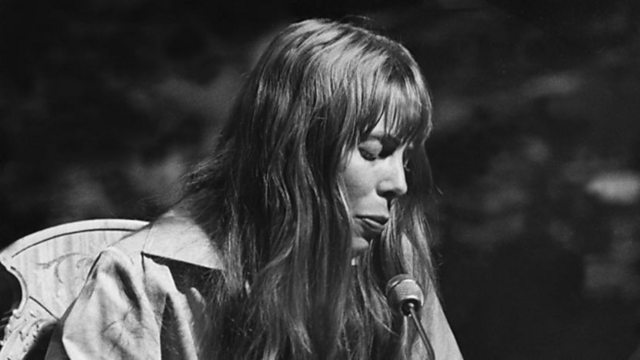 Jazz Library - Joni Mitchell
Singer Christine Tobin guides Alyn Shipton through the jazz-oriented repertoire of Joni Mitchell, including her work with Wayne Shorter, Jaco Pastorius and Herbie Hancock. Mitchell often employed jazz musicians on her recordings, but she was also fascinated by Charles Mingus, making an album of his music shortly before his death.
This is the podcast version of the original programme with music lengths adjusted for archive rights. Listen to the programme from this page or follow the links to download and keep the programme as a podcast.